Welcome to LCVI
The Lions Center for the Visually Impaired preserves vision, fosters independence and enhances the quality of life for adults in the East Bay who are blind or at risk for vision loss and serves as a trusted source of information and expertise on blindness in the community.
Are you losing your sight? Are you worried about a friend or family member who shows signs of vision loss? We're here to help.
The Lions Center for the Visually Impaired offers services focused on early detection and intervention in order to prevent or slow vision loss from age-related eye disease. We also give older adults in the East Bay the tools and skills they need to maintain their health, independence and quality of life despite vision loss.






Primary Board of Directors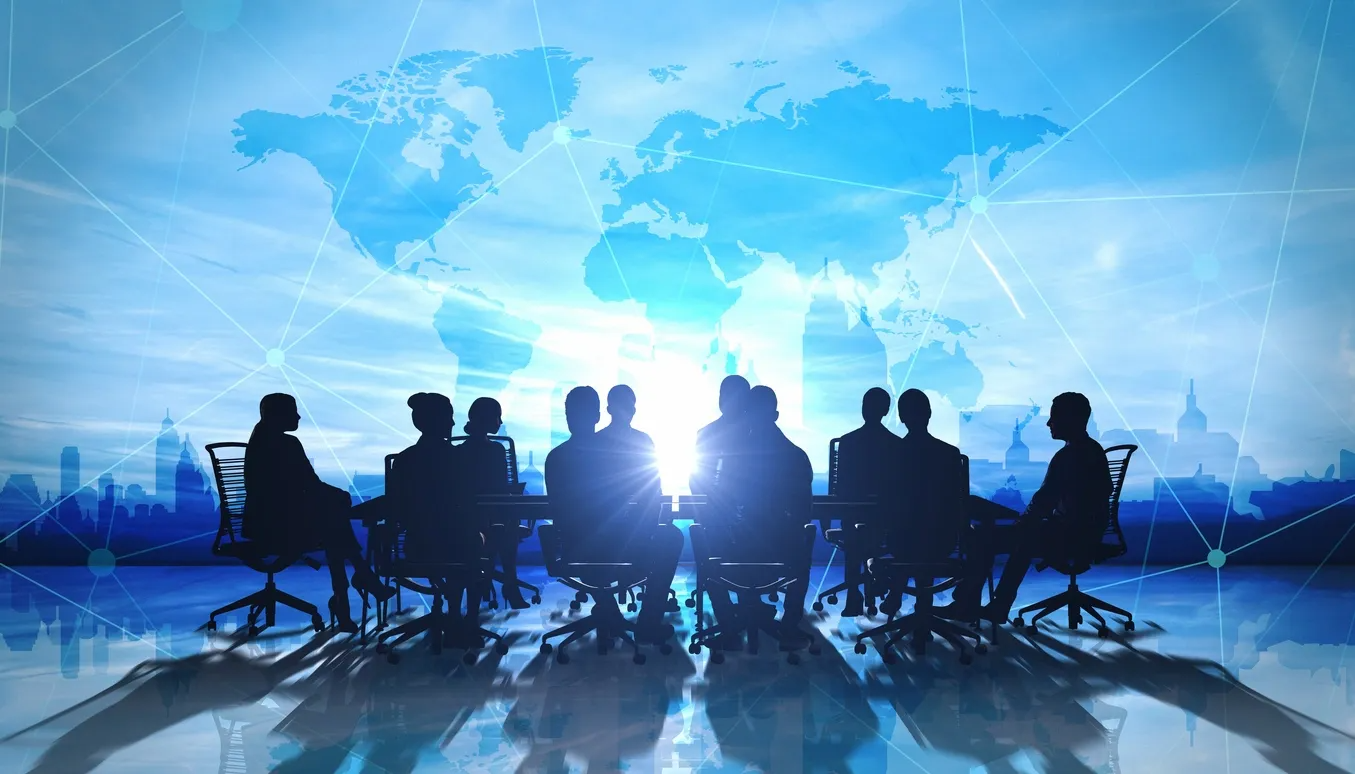 Officers
President – William "Bill" Ridle
I was born in Denver Colorado in 1948.  After graduating from High School, I joined the US Marines and the next four years served in Vietnam followed by Alaska.  After the service I became a police officer and then a detective.
I joined Crockett Lions Club in 1992 and became interested in helping and working with the visually impaired.  Over the last 25 years I have had a connection with the Lions Center for the Visually Impaired (Diablo Valley Lions Blind Center), whether it was serving as House and Grounds, a board member or preparing meals for the visually impaired clients.
First Vice President – Barbara Chambers
I retired 10 years ago as the Contra Costa County Asst. Clerk Recorder after 31 years of service.  I still go back and help with the primary and general elections.  I have been a Martinez Lion since 1988 and part of the new Martinez Lady Lions Club (formally the Martinez Lioness Club) since 2011.  I have served as President of the Lions Center for the Visually Impaired/LCVI and been a member of the Board of Directors for over 20 years. Although Lions Clubs offer many service opportunities, LCVI is my favorite.  Not only have I learned so much about sight and the visually Impaired community, I have met the most wonderful people (clients, supporters, LCVI team) who have enriched my life.
Second Vice President – Mac Coates
Mac was born on June 20, 1950, in Los Angeles.  When Mac was in second grade, he was placed in classes for children with limited eyesight.  He graduated from Manual Arts High School on January of 1969.  He found a job with the May Company Department Store in February of 1969 as a Cook.  Unfortunately, with the increasing loss of his vision, Mac had to leave his job in October of 1978.
Mac became a member of the Blind in Los Angeles and learned how to live as a Blind individual.  He was also a member of Junior Blind for 25 years and President for 12 years of Junior Active Blind Inc.  Mac moved to Pittsburg in 2008 and became a client first and then a Board member of the Lions Center for the Visually Impaired (LCVI) and found a new life.
Mac went on to serve as Charter President of the Lions Club, President of LCVI Board, and last year Zone Chair for District 4-C3 and is currently a member of the Crockett Lions Club.
Secretary – Linda Wagner-Griffin
My involvement with the Lions Center for the Visually Impaired began in the mid 1980's serving as a club representative. And then being asked to serve on the board, chairing many committees and then president.
My background is in automotive. I have owned my own business and have worked at the corporate and dealership levels in a managerial position.  With my background, I bring to the board management, financial and organizational skills. I have been involved in organizing and implementing board campaigns, fund raisers and golf tournaments.
Vision is an important part of my interests and serve on the boards of several foundations promoting eye health care to those in need. Serving on the board gives me the opportunity to further my commitment to increasing the quality of life for those with vision issues.
Treasurer – Calvin "Skip" Zehnder
I have been a Lion for over 35 years and held various offices including District Governor of District 4-C3 in 2018-2019. I am a retired accountant. My hobbies are reading, boating and bowling.  I have always been a supporter of Lions Center for the Visually Impaired/LCVI and when I was asked to run for Treasurer I was happy to do so.
Immediate Past President – Charles "Duke" Dunham
In 1925 Helen Keller implored the Lions to become knights of the blind and here we are today. As a member of the Ambrose-Pittsburg Lions Club it made sense to become involved in LCVI. I can't think of a better way to help our community. LCVI is continually working to find new ways to improve the lives of the visually impaired people that we come in contact with.
Directors (3 Year)
Rod Linn
Hello!  My name is Rod Linn.  I am a retired service manager for an office equipment organization.  I am married to a wonderful lady, Kim, who is also a Lion in the Brentwood Lions Club.  I'm a musician, Papa to 5 beautiful grandkids, Lion for 30 years, and a patriot to this great country, the United States of America.  I love to read, play music, see my grandkids and family.  I am an LCVI board member to further my need to help out in our society, to serve and to be a good citizen.  Our motto is "We Serve!" Thank you for your interest.
Debbie Finnegan
I am a Business Service Officer at Morgan Stanley in San Francisco.  I have previously been a member of Pleasanton Lions Club prior to transferring to Discovery Bay Lions in 2019.  Since joining Discovery Bay Lions, I have been the Event Coordinator for our largest fundraiser, the Big Cat Poker Run.  I am currently the Membership Director and a Past President of Discovery Bay Lions Club.  I enjoy travelling, socializing, and boating on the Delta with friends and family.
Barbara Griffin
I volunteer at Lions in Sight.  Attend Crocket Lions Club meetings.  Help with Special Kids Day.  I enjoy baking and completing puzzles.  I also help with Lions events and attend as many as possible.  You will also find me at Conventions.
Raymon Oliver
I'm Raymon Oliver.  I have worked in the grocery business both in-store and in main office support and later in telecommunications as a Revenue Assurance Analyst.  I like and enjoy golfing and gardening.
Directors (2 Year)
Michelle Strong
Currently engage in multiple services including:  Annual Special Kids Day participant making name badges; Create homemade cards for Veterans and their nurses; creates District 4C2 Newsletter; Create envelopes for Magic Yarn Children's Cancer Project; Collect recycle plastics to help environment.
Patricia Brown
I joined the Albany Lions Club in July 2016. Since joining I have held the position of club President (2020-2021) and Zone Chair for District 4-C3 (2021-2022).
I enjoy traveling, spending time with my family, watching sports and bowling.
We all have a purpose in life, and I have always wanted to be of service to those in need. Volunteering for causes gives me that opportunity. When I was offered the Board member position for the Lions Center for the Visually Impaired, I accepted because I care and want to be of service and support to those who are visually  impaired.
Michael "Mike" Hayes
I grew up in Oakland, California.  Married with two daughters and two grandsons.  I went to Saint Mary's College in Moraga.
Worked as air conditioning/refrigeration technician for 20-years
Taught High School for 19-years
Currently an Optician
When I'm not doing Lions things, I like to fly fish and watch movies.
Joined Oakley Delta Lions in 2016
Club President 2018-2020
Region Chair 2021-2022
Joined LCVI to help others
Directors (1 Year)
Sue Langhorst
I am married with 2 children and 3 grandchildren, I am also a retired teacher.  At home I enjoy knitting, baking, and some crafts.
I have been a Lion for about 20 years.  I've been treasurer and president of our club and Zone Chair and Administrative Assistant for the district.  Student Speakers are my passion.  I've served as District Chair.  I am a Director of the Student Speaker Foundation.
I have supported LCVI through the years and felt it was time for me to be more active in my support.  Being a Board member lets me do this.
Francis Shipilov
I am currently the Past President of Byron Delta Lions Club;  a Director on the Lions Vision Resource Network/LVRN Board;  a 2-Year Director on LCVI Board;  the Club Representative to Lions Club International Foundation/LCIF;  the Chairperson for the Peace Poster Contest and Students Speaker Contest.  I am a Melvin Jones Fellow.  I am married, have one son and daughter-in-law, and one grandson.  I am also an avid golfer.
Audrey Nieman
I am Audrey Nieman, a retired Middle School English teacher. I am a member of Richmond-Pinole Lions Club where I have been a member since 2000, serving as president, treasurer, and currently as secretary. I am also a Life member of Soroptimist International of Richmond, and I have been a member since 1980 serving as president, secretary, and currently as treasurer. I enjoy Ham Radio and belong to two local clubs. I work as a volunteer for the St. Vincent de Paul distributing food twice a week, and I am Conference Secretary. I also volunteer with Writer Coach Connection assisting Middle and High School students with their writing and composition skills. I enjoy reading, scrapbooking, and genealogy.
Lions District 4C3 Governor – Manil Babu Shrestha – TBA
Legal Counsel – Harry Styron, JD – TBA
Our Team
Board of Directors
Yolanda Braxton, PsyD – Executive Director
Joseph Wise – Manager of Operations
Botanesh Negash – EDI-Vision Screening Coordinator
Vicki McDaniel – Orientation & Access Manager
Marilou Bautista – Vision Health Outreach Senior Specialist
Richard Grange – Activities & Marketing Coordinator
Rajnish Ladhar – Office Administrator